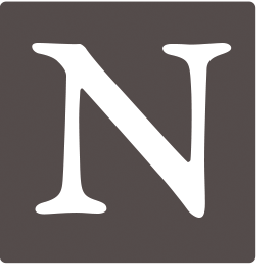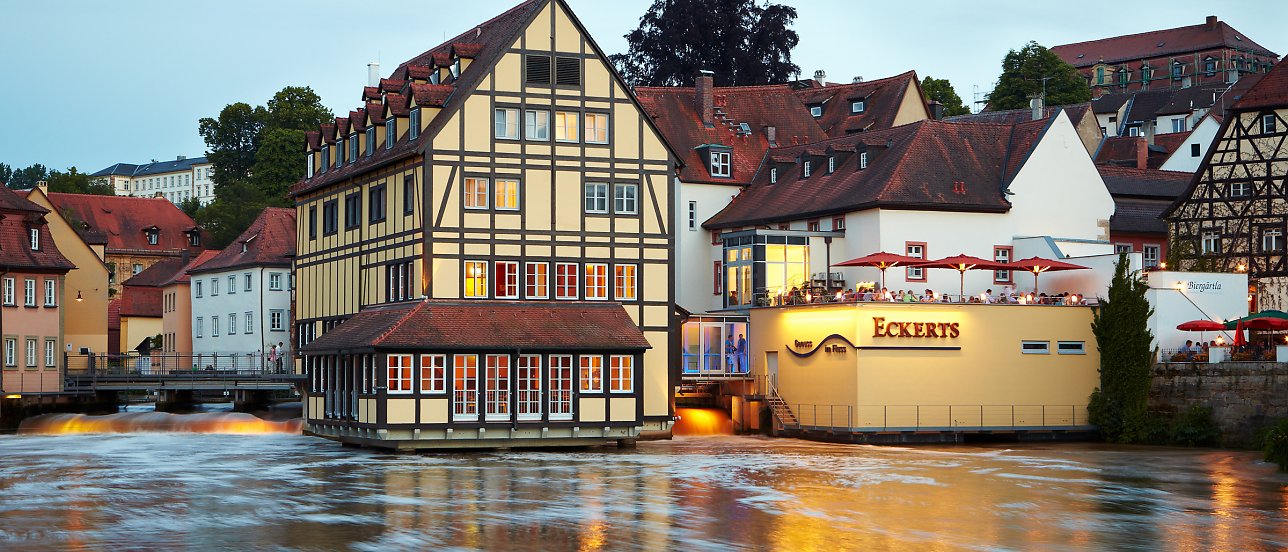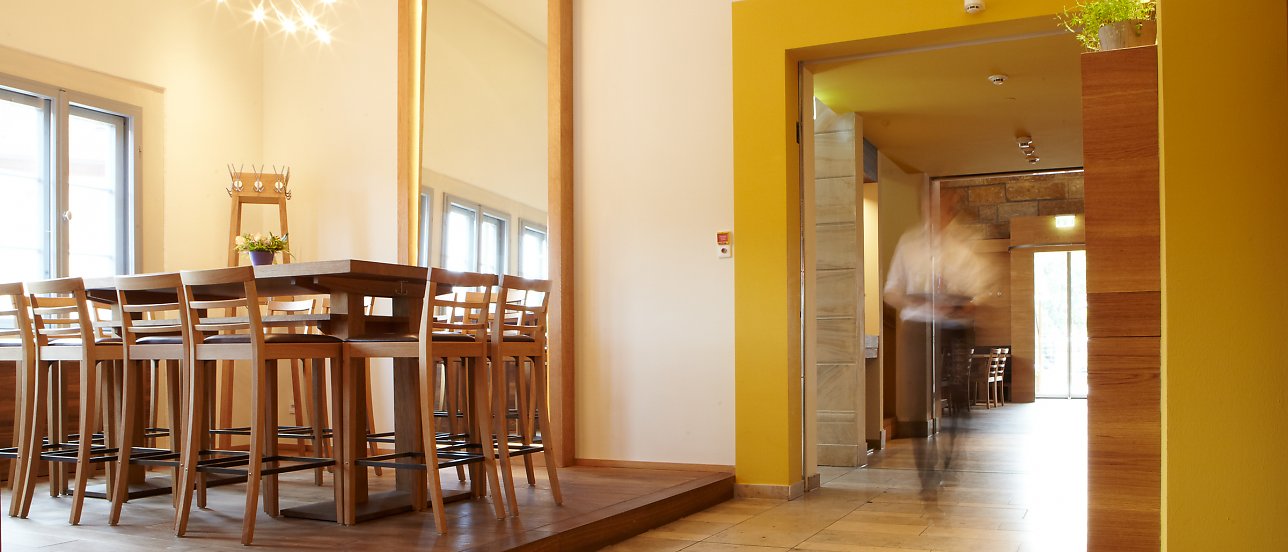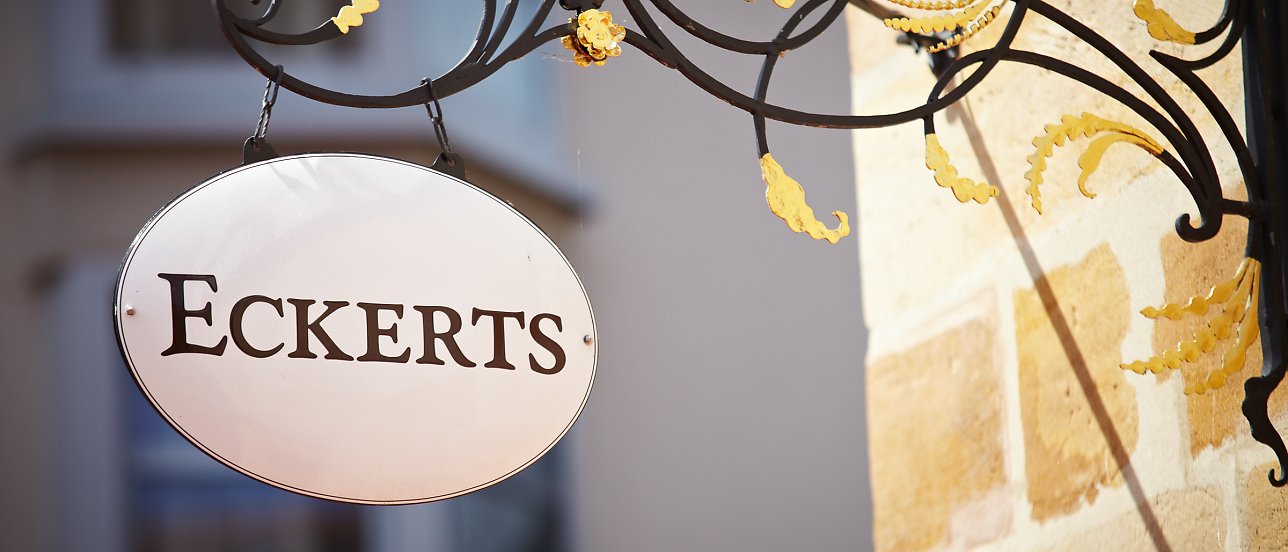 Restaurant
EXPERIENCE THE WORLD OF INDULGENCE
Preparing delicious and healthy meals, taking time to cook with friends and family and enjoying life as you forget the stress and rush of everyday life: that is important for us, our soul and our body, At the treats workshop, we connect this idea with the Eckerts principle of regionalism and seasonality. Fresh products offer the best quality, the most healthy ingredients and are good for us and the environment. Rediscover time-honored specialties such as licorice root or classics like unassuming pasta.
Treat yourself and others to a piece of Bamberg: the hand-made products from the Bamberger GenussWerkstatt. With our high-quality, regional and seasonal products, from fruity jams to exquisite pasta products, we send the "enjoyment from the river" back home with you. Delve into the world of enjoyment with us. You can purchase pastas, fruit jams, unique oils, fine wines and much more made from regional products at Hotel Nepomuk or Eckerts. A must for anyone who shares our passion for excellent enjoyment.
We will gladly make a reservation for you, just ask us!