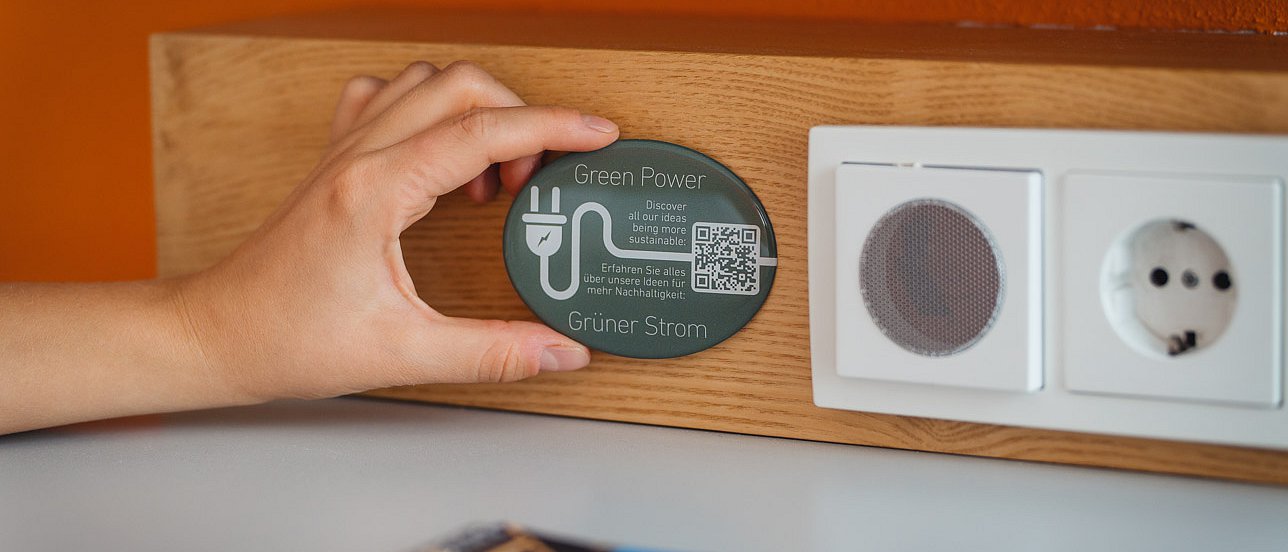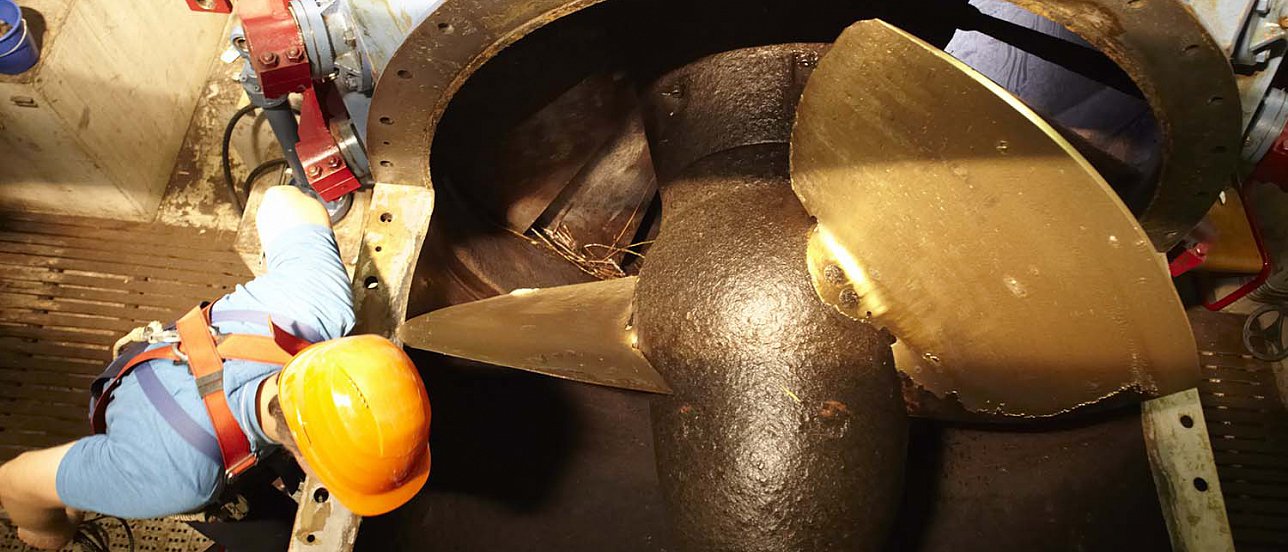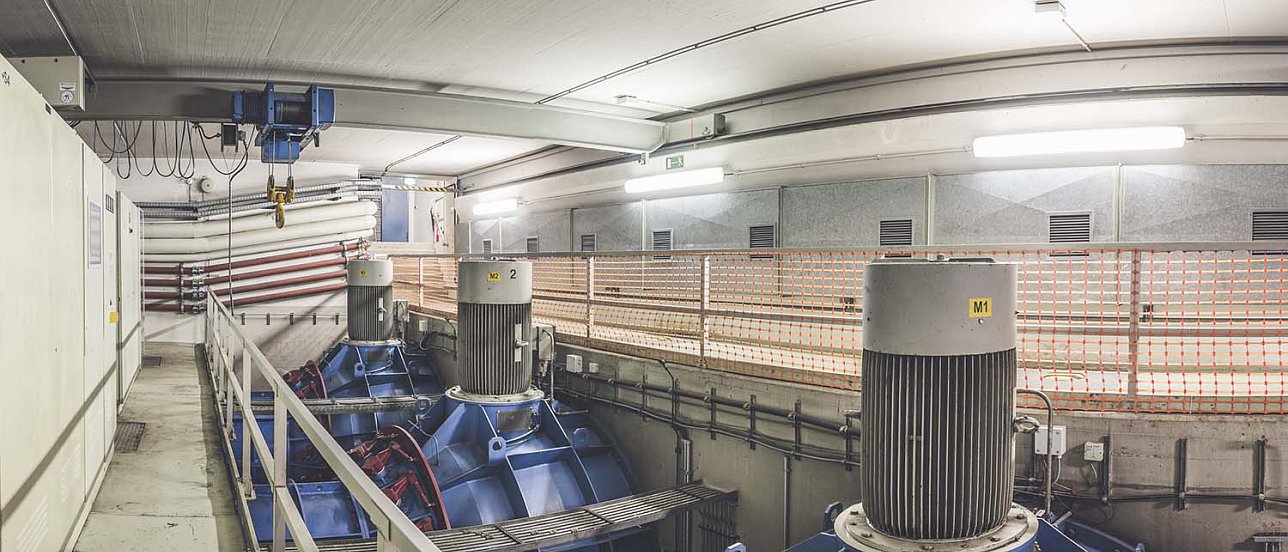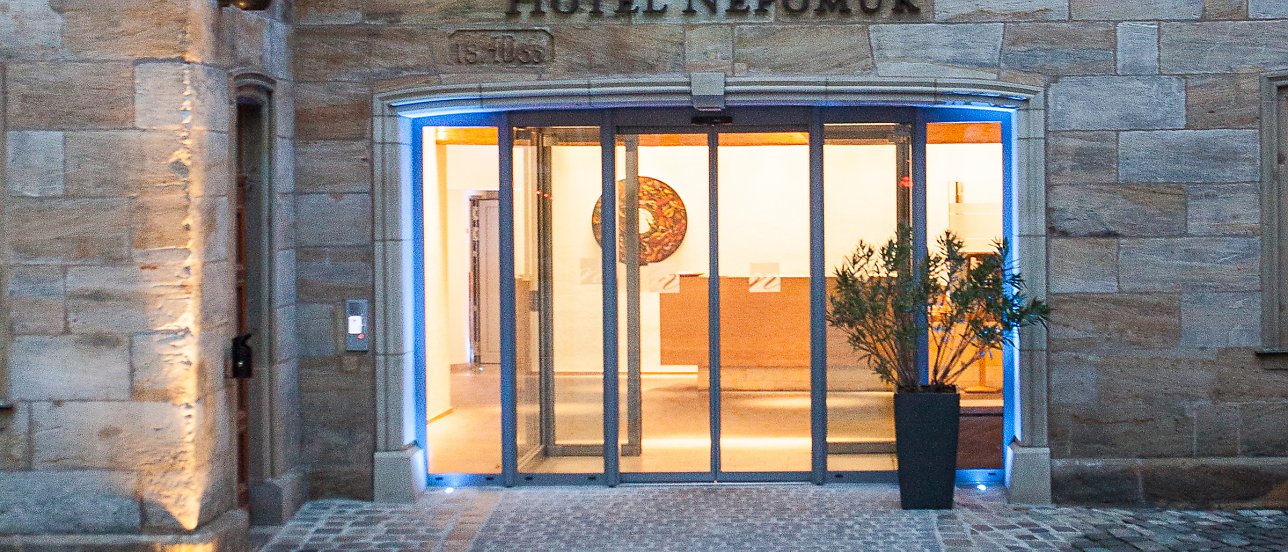 Sustainability at the Hotel Nepomuk
Investments in our future
Hospitality and sustainability – that goes well together! We at the Hotel Nepomuk have big plans, but we have already achieved a lot. Find out more about our strategy, goals and measures for more sustainability here.
Thank you for supporting us in this important process for us.
Green electricity from underground hydroelectric power station
Charge your devices with the power of water
Our hotel is not only located in the middle of the river, but also uses its energy efficiently. A hydroelectric power station with four large turbines has been generating electricity for around 1,000 four-person households around the clock since 1983. So if you use the hair dryer, switch on the television or charge your smartphone at one of the sockets in the room, this is done with 100% regenerative energy.
We are very proud of this largest and most long-term measure, because it makes a huge difference in the ecological balance: Since the reopening of the Hotel NEPOMUK, we have been able to save countless tons of CO2 and also do without fossil fuels.
So while you are sitting on our bridge terrace, sustainable energy is being generated at your feet around the clock, which supplies an entire district with around 270 kilowatts of electricity per hour. As a hotel guest, you can sleep peacefully to the sound of the water, because ecological electricity is being produced while you are dreaming of your experiences in Bamberg.